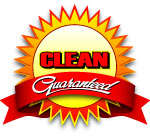 GUARANTEED CLEAN
Orlando Amusements vigorously cleans each unit immediately following every rental. Each unit is swept, vacuumed and wiped down with a disinfectant.

All Orlando Amusements rentals are GUARANTEED CLEAN upon delivery.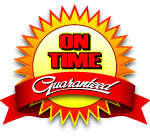 GUARANTEED ON TIME
One of the most repeated complaints we receive from customers regarding their previous experiences with other companies is their lack of punctuality and communication. Orlando Amusements will not be late. All rentals will be inflated and ready to jump at the start of your party. If events out of our control (accidents or road closures) delay us, the delivery driver will immediately contact you by phone.

All Orlando Amusements rentals are GUARANTEED ON TIME.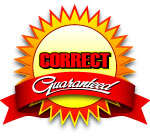 GUARANTEED CORRECT
Orlando Amusements guarantees that we will deliver the exact unit that you reserved from our website. We have provided pictures and/or video of the actual units that you are renting, so you can see exactly what you are renting.

All Orlando Amusements rentals are GUARANTEED CORRECT.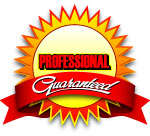 GUARANTEED PROFESSIONAL
Professionalism is the cornerstone of Orlando Amusements and we guarantee that all Orlando Amusements delivery crews maintain it at the highest level. Crews will all be uniformed in a Orlando Amusements shirt so you know exactly who it is showing up on delivery day.

All Orlando Amusements crews are GUARANTEED PROFESSIONAL.